KDHL Radio no longer carries It's Polka Time!

It's with much sadness that we must inform fans that "The Mighty 920" KDHL Radio in Faribault, Minnesota, will no longer be airing the syndicated radio program It's Polka Time! with Craig Ebel effective February 2, 2020. After 26 years on KDHL, the station has decided to air another program created and produced in house.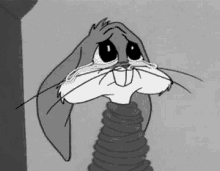 With such an abrupt ending we never had a chance to say goodbye to the loyal listeners of the show. Affiliates of It's Polka Time! come and go but the ending relationship of KDHL is heartbreaking and disappointing. We invite listeners to follow our program on the other radio stations that stream the show over the Internet including the Polka Jammer Network.
---
An easy guide on when and where you can hear the shows!

*All times listed on this page are Central Standard Time except were noted.
Saturdays 5 to 7 a.m. PST on AM 1050 KCAA San Bernardino, CA (available on the Internet) Saturdays 5:00 to 6:00 a.m. on AM 1400 KEYL Long Prairie, MN Saturdays 8 to 10 a.m. on AM 1430 WRDN & FM 107.3 Durand, WI (available on the Internet) Saturdays 7 to 9 p.m. on Polka Jammer Network (available on the Internet) Sundays 5 to 7 a.m. on AM 1450 WDLB Marshfield, WI (available on the Internet) Sundays 7 to 9 a.m. on AM 650 WNMT Hibbing, MN Sundays 7 to 9 a.m. on AM 980 WCUB Manitowoc, WI (available on the Internet) Sundays 10 a.m. to 12 p.m. on AM 1370 KDTH Dubuque, IA (available on the Internet) Sundays 12 to 2 p.m. FM 95.9 WEFM Michigan City, IN Sundays 12 to 2 p.m. on FM 102.3 KRCQ Detroit Lakes, MN (available on the Internet) Sundays 1 to 3 p.m. on FM 94.3 KSEY Seymour, TX (available on the Internet) Sundays 2 to 4 p.m. on AM 840 KTIC West Point, NE (available on the Internet) Sundays 3:30 to 5:30 p.m. on AM 1320 KMAQ Maquoketa, IA

---

Send requests and dedications via It's Polka Time! e-mail.

Be sure to include the call letters of the radio station you listen to!

---