Polka Time Biography!
A look at the musical background of the host of It's Polka Time!
"The greatest use of life is to spend it for something that will outlast it." - William James
Craig Ebel has been involved in polka music all his life. Craig grew up in a musical family, with his mother, LaVay, singing and playing guitar in country western bands and his father, Elhart, building and operating the Bel-Rae Ballroom from 1964 to 1971. The Bel-Rae became one of the most popular dance spots in the upper Midwest and a great influence on Craig's musical career.
If only they could stay this age forever!
---
Craig has been playing drums professionally for over 30 years, in all styles of music including rock, country, big band and polka. He has performed with America's Polka King Frank Yankovic, Grammy Award Winner Walter Ostanek, Myron Floren of the Lawrence Welk Show, Dick Contino, The Mrozinski Brothers Aleatoric Ensemble, The Six Fat Dutchmen, Nashville's Joey Miskulin, Joe Tomaszewski's Polish Showband, Peter & Paul Wendinger Band, Polkatown Sound, Al & Alex Meixner, The Minnesota Scandinavian Ensemble, Roger Bright, Frankie Kramer, and countless others.
Performing with the original Six Fat Dutchmen at the 1997 Minnesota State Fair! Back row left to right: Der Cammack, Myron Wolf, Francis Maca, Craig Ebel, George Maca; front row left to right: Bill Rasmussen, Johnny Gag, Don Dynda.
---
Craig's talents are heard on several recordings by Al Derke and The Melody Artists, Ernie Mazurek's White Eagle Concertina Band, Chmielewski Funtime, John Filipczak and The Classics, Bruce Bradley Band, David Austin, Roger Bright, The International Main Street Polka Band, Barefoot Becky & The Ivanhoe Dutchmen and most recently with with his own band, DyVersaCo.
Craig has composed and arranged music for these bands and has produced his own recordings featuring numerous original songs. He also plays keyboard, bass, and concertina.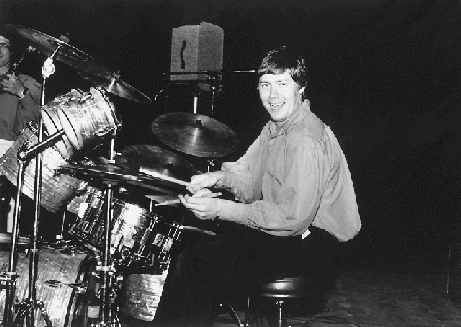 On stage with America's Polka King, Frank Yankovic, at Iron World Discovery Center in Chisholm, Minnesota, in 1989!
---

Craig is a graduate of the Brown Institute School of Broadcasting and has been in radio since 1981. He has worked as an announcer, reporter, musical director, and producer of music programs for several radios stations across Minnesota and Wisconsin.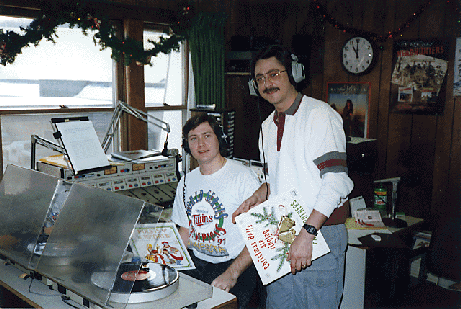 Bringing back polka radio to the airwaves of the Twin Cities on the "Polka Jamboree" radio show over radio station WRPX, with Robert "Butch" Jambor, in 1991.
---
Craig is a proud member of many organizations who promote polka music. Craig is also an elector of the Polka Hall of Fame and Music Awards for the IPA (International Polka Association), and a lifetime member of the ASPF (American Slovenian Polka Foundation).